Yesterday's project:  April birthday cake for my husband's work.  I had other plans initially but in the end, I decided to go with cupcakes – 6 dozen of them!  I hadn't done them in awhile and I had a new recipe for a cheesecake filling I wanted to try out.
On the menu this month…
Carrot Cake Cupcakes with Cream Cheese Icing
The carrots are made with modeling chocolate.  Yum!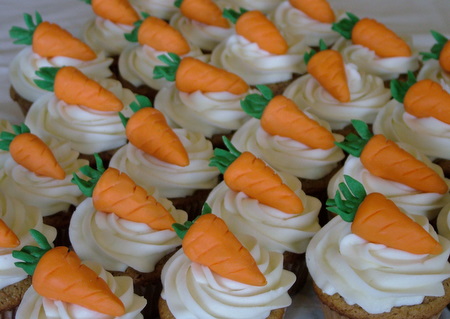 Chocolate Cupcakes with Cheesecake Filling
The cheesecake filling is so easy.  You can check out the recipe for it here.  The "eggs" on top are the mini robin's eggs (whoppers).  I love these cupcakes!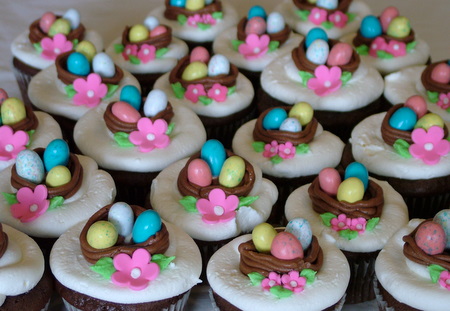 Lemon Cupcakes
Lemon cake, buttercream icing piped like a flower.  Spring!